(((((: RELEASEPARTY + HM FAMILY :)))))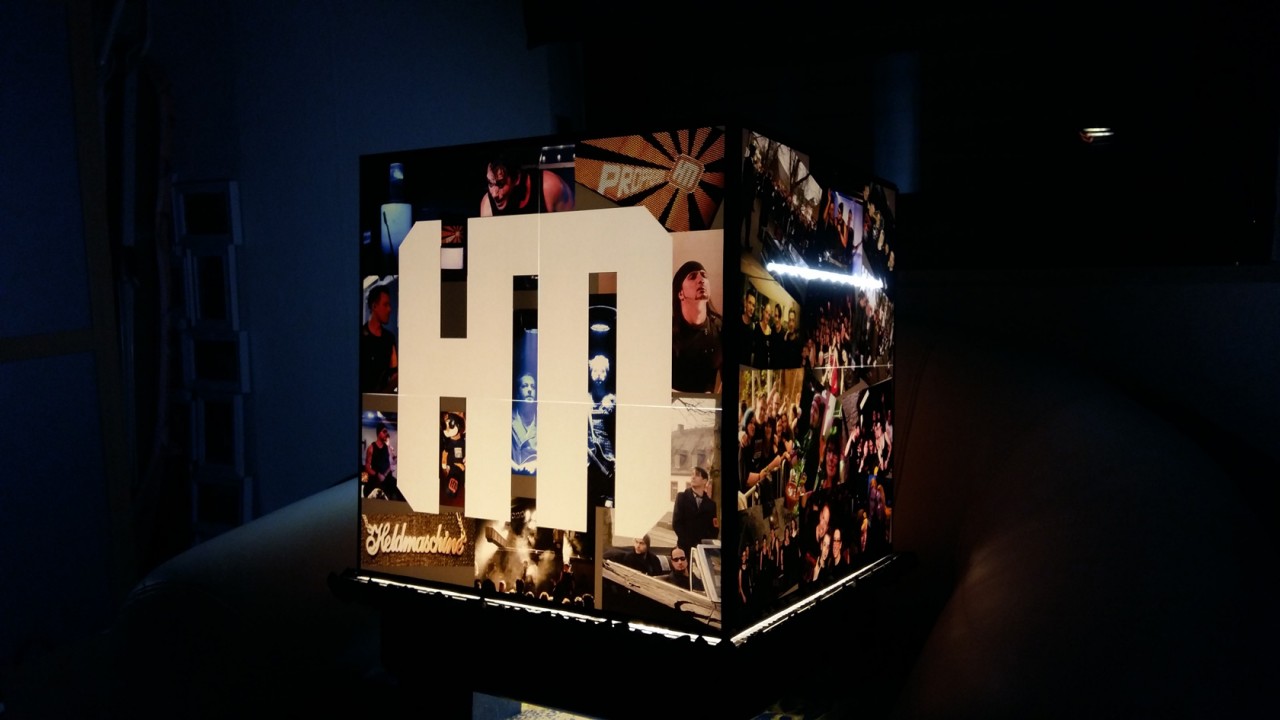 People…. honestly, we're so humbled by all the love that you spread. Of course, we ourselves did send out this Himmelskörper… but the way it is being received goes far beyond all our expectations !!
And we're not talking album sales here, or t-shirt sales – no, it's how it resonates with you guys !! The way you rocked with us, the way you party with us, the way you've carried us (and not only our René ;))) on your hands, the way you embraced this new Himmelskörper so entirely… that is such a great and most beautiful gift to us. And it doesn't stop there: Your general support, the devotion, all the effort, your ongoing all-the-time readyness, all that traveling to the shows, staying overnight, accepting new HM Family members, the sheer infinite creativity when designing e.g. HM-shoes, bags, drawings and whatnot …. absolutely crazy !! We are so very, very proud of you !!
Sure, that song of ours 'Wir danken Euch' already was released on our last; the 'Lügen' album. And we don't really like to just repeat ourselves… but what can we do, being flooded with all that love ??? WIR DANKEN EUCH !!!
Your Heldmaschine
Noch ein Extra-Dank geht an Jörg Godthard, von dem einige der Fotos hier kommen !!