THANKS MEGAHERZ, ERDLING, SÜNDENRAUSCH!!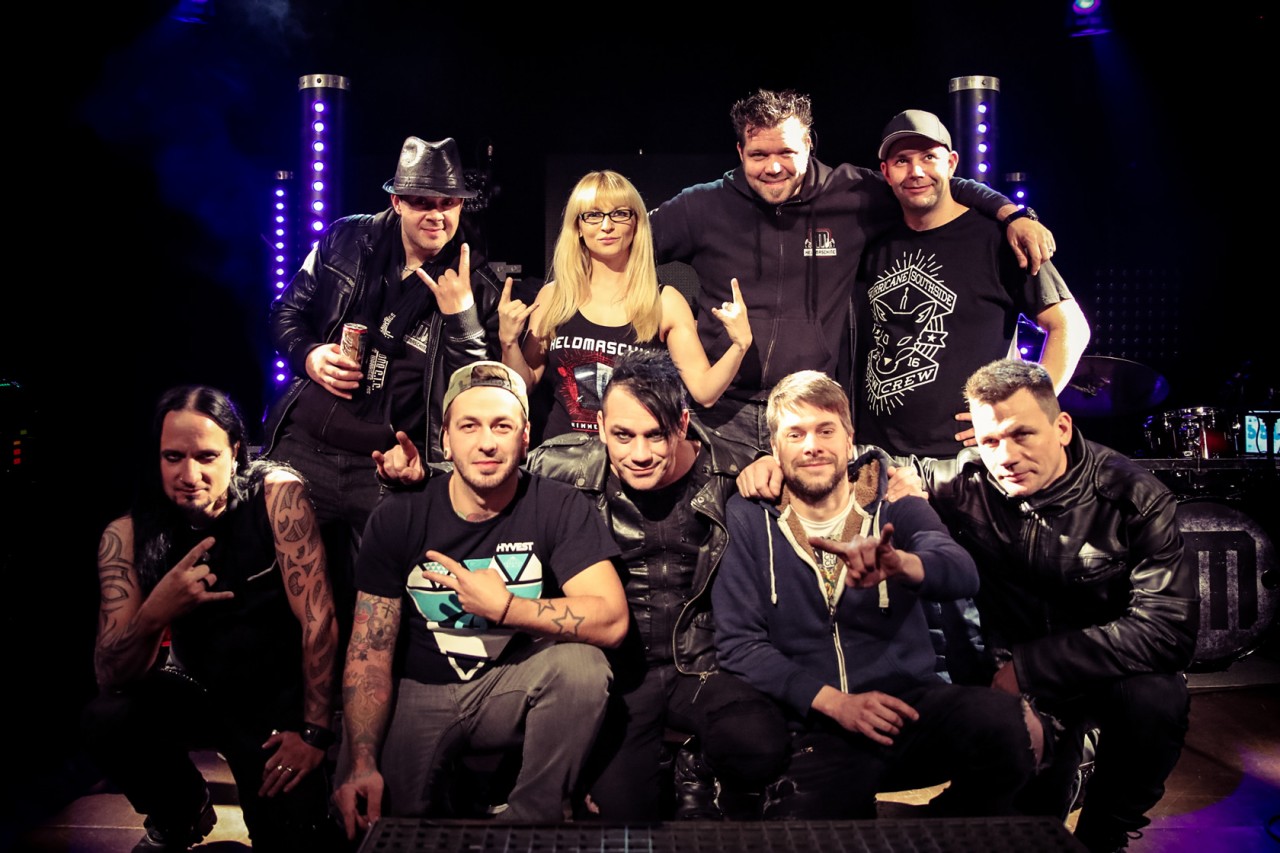 A truly fantastic tour lies behind us now – it was an unforgettable experience to party with you all !! Big thanks to Megaherz plus crew. It was great to walk a mile together with you guys !! Thank you Andi Vader, boss tour manager …. you're a beast !!
Thanks to our colleagues and friends of Erdling and Sündenrausch ! Thanks for unicorn pee, for elevator rides, for singing duets, for balloons, pepper liqueur and other extremely questionable drinks :-).
Last but not least: THANKS TO YOU ALL who were there !!! Thank you for the great reception, for the celebrations, for partying hard and singing along with us, and an overall super vibe !!You are awesome!!!
Your Heldmaschine and crew!
Pic by Melissa Armstrong