Social Media
For englsih speaking fans (increasingly showing up at our shows... which is AMAZING, given those CRAZY travel dista… https://t.co/qNH14zSTCe
Club From Hell Erfurt!! Prepare .... something's coming towards you !! KuBa-Halle Wolfenbüttel, you won't be spared !! It will be darn LIVE+LAUT ... just check that brandnew tour diary from MS Connexion Complex Mannheim!!
LIVE+LAUT it surely was... Guys, we're completely dead now after this hellride of a weekend with all of you! You rocked us, you rolled us und you poured us ! Thanks to gräffiX by Marco G for the cool pics ... and for today all we can say is 'Good night' !
Leipzig.... So langsam gehen uns die Superlative aus..... Was für ein Abriss im Hellraiser Leipzig... Ach du Scheisse!!!!! Danke Leute, wir sind sprachlos ....nächsten Freitag geht die Party in Erfurt Club From Hell und Wolfenbüttel KuBa-Halle weiter!!!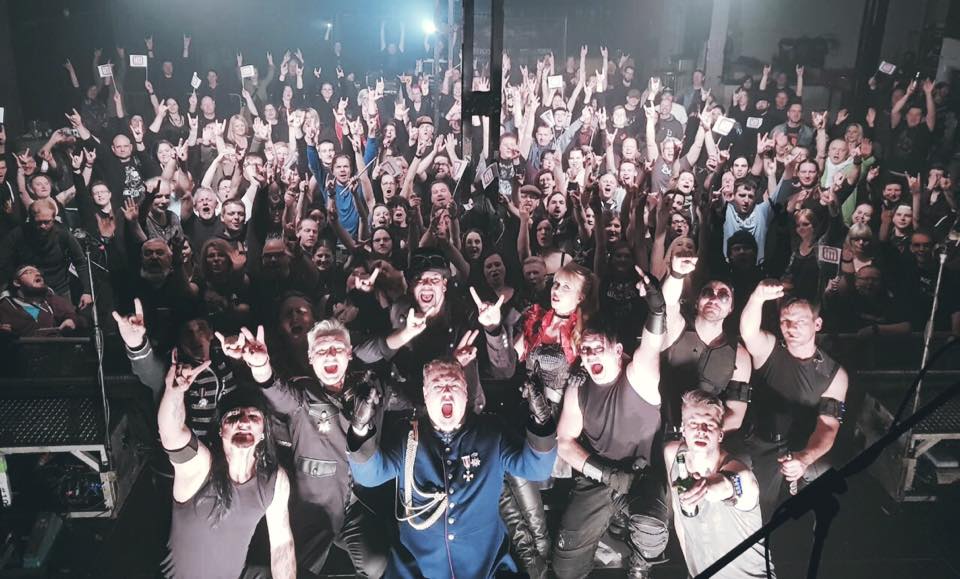 Ok ok, wir wissen jetzt Mannheim kann feiern.... Und wie...., Leute wir sind fix und fertig!!! Fahnen, leuchtende R Buchstaben und eine Stimmung die nur schwer zu toppen ist!!! Morgen Hellraiser Leipzig!!! Wir freuen uns auf Euch